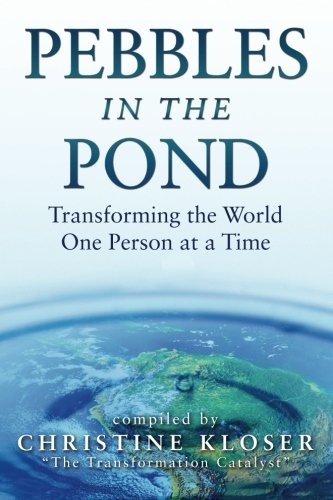 Pebbles in the Pond – An Anthology of Transformative Stories
I am sure you have had your own share of personal challenges throughout your life, or you may even be going through some right now. How do you feel as you move through these trials?
What steps will you take in the future if you experience similar events?
The Authors
In Pebbles in the Pond, 46 courageous visionaries will be your guides to authentic real-world spiritual enlightenment so you can have more strength, persistence and personal power from this day forward.
The contributing authors include bestselling and transformational authors Sonia Choquette, Robert Allen, Arielle Ford, Marci Shimoff, and Christine Kloser.
You will learn their touching, amazing, and deeply inspiring true stories of overcoming setbacks and tragedy and achieving incredible triumphs and transformations that will have you claiming your own victories. Click here to order
Lilia's Chapter entitled "Life is a Hoot If We'd Only Laugh"
In this chapter, Lilia shares with you the 3 ways to continue the transformational process:
1. to focus on our miraculous gift of breath
2. to act from a sense of beingness- as you live more aware in the present moment
3. to use laughter as a tool for shifting energy and bringing more lightness into what may feel heavy
Through the wonderful writings in Pebbles on the Pond, you'll be inspired by the power of how one transformed life causes ripples that reach out into the world and you'll be moved to discover what your pebble is so you can create a wave of positive change in your life, too!
Read this book and be inspired by this small body of determined spirits…they are indeed helping to shift the course of history through their own transformations and how they choose to live their lives every single day. They look forward to sharing the journey with you.